Laboratory of molecular genetics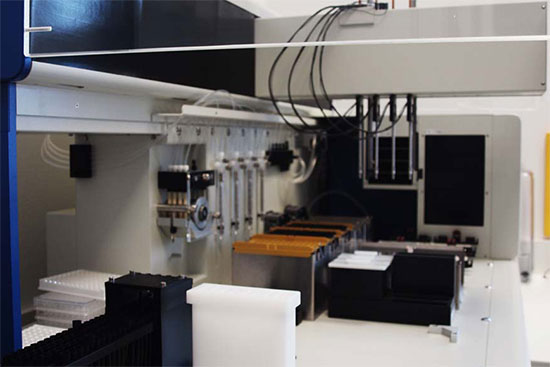 In 1997, we participated in the establishment of laboratory of molecular genetics. Currently, its team consists of 15 university specialists and 11 technicians.
The most important areas of our interest are the molecular mechanisms of tumor diseases, genetically conditioned disorders and, ultimately, the molecular pathogenesis of infectious diseases.
The main activity of the laboratory is clinical diagnosis. From 1997 to 2015, we performed molecular genetic examinations of more than 60,000 patients. We perform nolecular genetic testing on biopsies and cytologies and in diagnosis of cancer and infectious processes.
In addition to clinical diagnostics, we participate in scientific research and present the results of this activity regularly at conferences in the Czech Republic and abroad, and publish in scientific literature.
We also provide forensic genetic tests, in particular paternity expertises (establishing paternity) and genealogical analysis of the maternal and paternal line.
Besides clinical diagnosis and scientific activities and publications, we also provide pre- and postgraduate training at the Medical Faculty of Charles University in Pilsen.
Read more
Index
This section includes detailed information about Laboratory of molecular genetics.
For more information see also Publications.