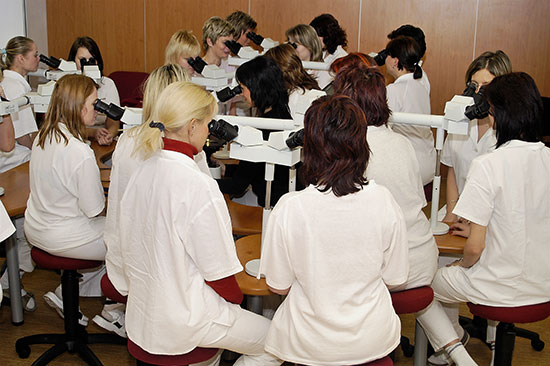 Bioptická laboratoř s.r.o., in cooperation with pathological-anatomical Šikl Institute, organizes annual topic-oriented congresses, which have become now the most visited congresses in the field of pathological anatomy. These congresses are attended by 200-350 participants.
Details on each organized event, including online applications, can be found on our website Seminars and conferences.
We organised certified courses "Methods and techniques in gynecologic cytodiagnostics" in the framework of the ESF project "Deepening training of paramedical staff". The project is funded by the European Social Fund through the Human Resources and Employment Operational Programme and, through the state budget of Czech Republic.
Coming soon
Content
"Event" section includes detailed information about courses, seminars, roadshows and conferences organised by Biopticka laborator s.r.o..